For the past few months I've been working on my next graphic novel project, The Ballad of Helen and the Go-Go Ninjas. It's something very different this time, in a lot of ways…
First, it's a new genre for me – an action-packed, dystopian, sci-fi, time-travel story. Also, unlike my previous graphic novels which I wrote and drew, this time I'm collaborating with a writer and focusing on artwork duties. My collaborator is Michael Bennett – his previous works have been mainly film-based (Matariki, Cow, Keresene Creek) as a writer and director … and he's fantastic to work with.
Our working process is pretty organic. We break down Michael's script into chapters, and then loosely figure out the beats of each chapter. Each new beat is conceivably a new panel, but we're not sticking to this too closely. Instead I use it as a guide, and draw rough layouts according to how I think the story is visually, best told.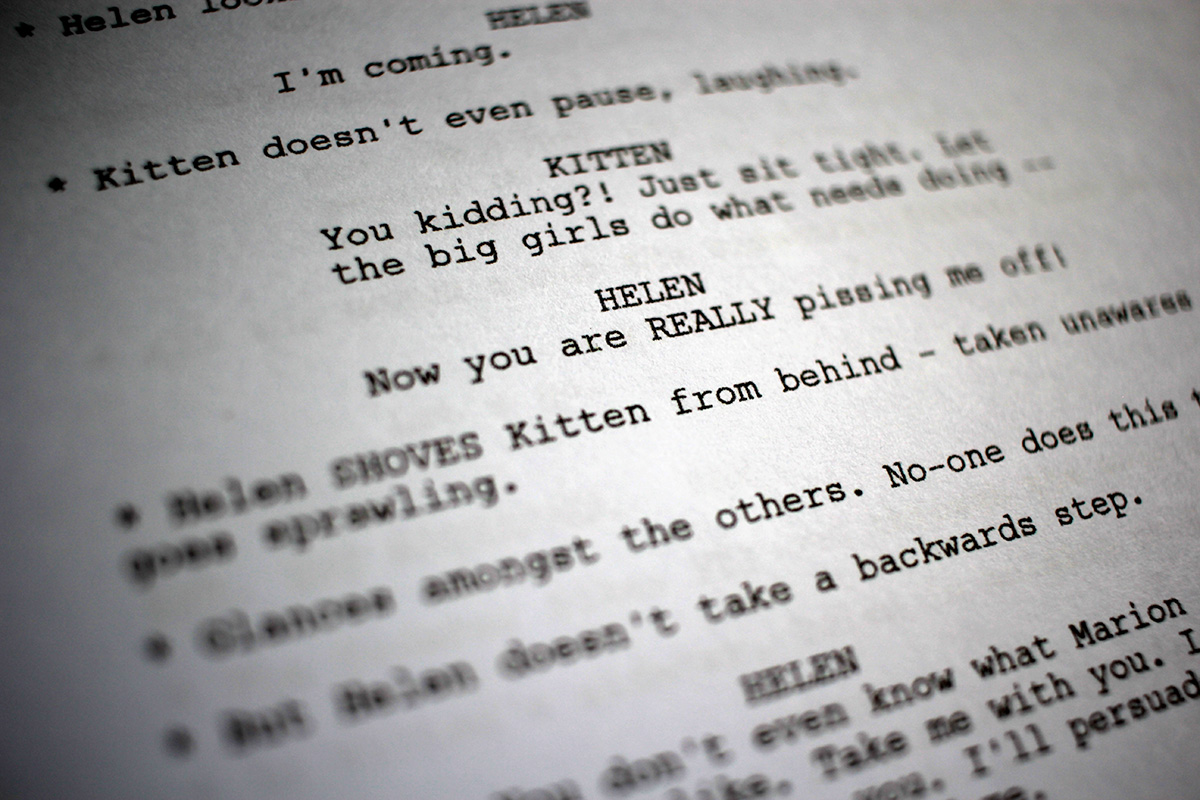 I'm also experimenting with the way I draw rough layouts for this project. Usually my layouts are drawn as small thumbnails, but I've been inspired by a video of Takehiko Inoue's process, and I'm having a go at drawing the rough layouts on a much larger scale. I've grabbed some cheap, school exercise books and fill each page with layouts on a 1:1 scale. It takes longer this way, but I hope the extra detail now will mean less mucking around when it comes to drawing the finished art (but it's an experiment, so who knows!)
I'll be posting updates about the project along the way, so keep an eye out if you're interested in 'process' stuff.